First off-grid 100% renewable hydrogen process
hysun is revolutionizing the hydrogen economy by leveraging cutting-edge photo-thermo-catalyst and concentrated solar energy technology to create sustainable, renewable energy solutions for businesses and individuals.
Unifying these two technologies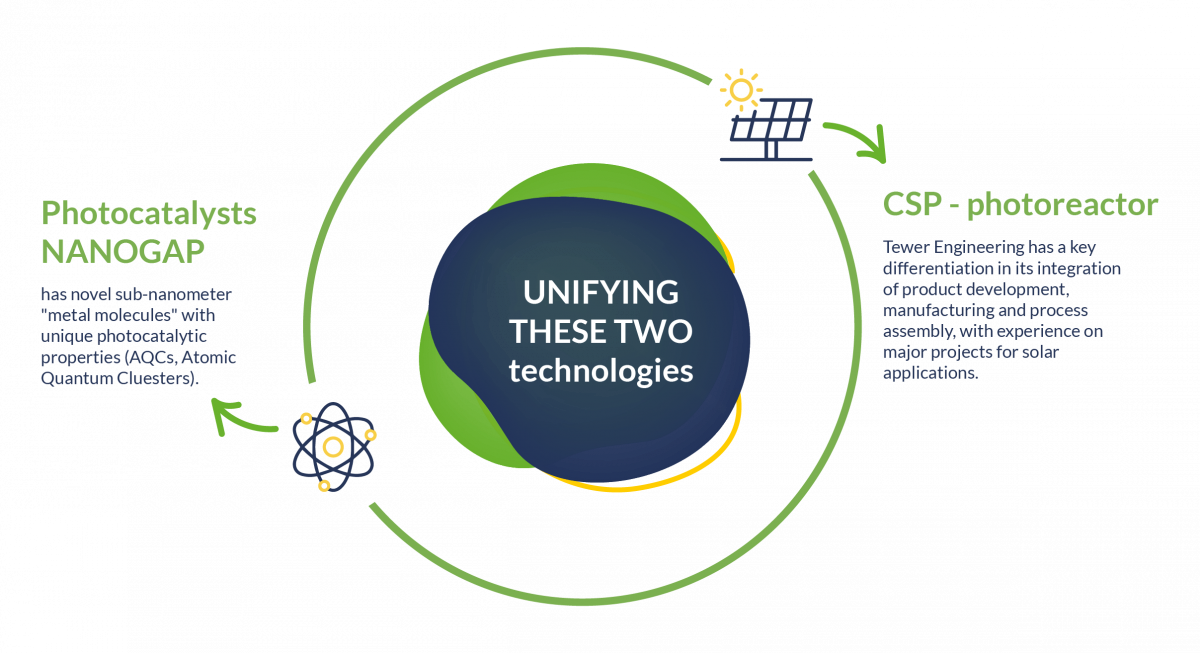 How can we do this?
M-M are sub-nanometer in size with unique catalytic properties.
Absorption up to 1000 nm of the solar spectrum (aborsving in all the UV and visible wavelength).
The M-M catalyst we use are very stable at a wide range of temperatures and atmospheres.
The M-M manufacturing process is industrialized and designed for mass production.